Our Mission Is Simple

We are family here at Goodden Jewellers and we consider our customers as family, too. Since 1946 that has been the basis of our relationships that we forge in our business.

Come visit our show room and get physical with our merchandise, share your opinions. We welcome our customers' feedback, it is important to us. You the customer, and our passion for creating beautiful jewelry are why we are here.

Once again, thank you for visiting us here on the web. If you see something you like, please e-mail us at gradgem@gooddenjewellers.com, or call us at (816) 421-0281. We'll set up an appointment with you right away... after all, personalities are never discovered in just a name and a number!

Providing Customers & Designs With Ingenuity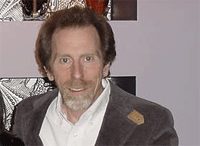 Rick Goodden became involved with the family business while he was in high school. Running the routes for the Frank Goodden Co., Inc. he worked the the business from the bottom to the top. While learning all of the jobs along the way, he developed a deep appreciation for the company that was to be his future endeavor.
After two years at Penn Valley Community College, Rick enrolled at the prestigious Gemological Institute of America in Santa Monica, California. There, he cultivated his foundation in testing and identifying gems, minerals and metals, grading diamonds and performing appraisals. In 1977, he graduated as a graduate gemologist. In 1978 Rick rejoined the Frank Goodden Co., Inc. as one of an elite and small group of qualified gemologists in Kansas City. On accepting the responsibilities of president of the company in 1981 he continued to enhance the reputation of the family business and its tradition of excellence in the downtown community.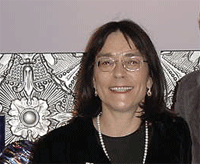 Elizabeth Goodden, by way of a voracious appetite for reading, developed a passion for jewelry as a child. In reading the encyclopedia, she came upon the section on gemology and memorized all of the line art drawings of all of the gems. Although she graduated in 1979 from the University of Kansas with a degree in social psychology, her heart was in mineralogy and she pursued that love science, at UMKC. While working at Ace's Rock Shop and the Heart of America Geology Club she met her future husband Rick. Marrying Rick in 1986, she joined the business doing clerical work and driving delivery routes. It quickly became obvious that she had an uncanny ability for working with metals and gems and custom design that only a person with the perception a jeweler possessed. Elizabeth's appreciation for mineralogy gave her the unique background and understanding of the marrying of stone to metal. She believe that each individual piece is exceptional because at Goodden Jewellers there is a willingness to take chances and translate ideas into reality.
Come meet the best of our sales staff...

Downtown Mr. Browne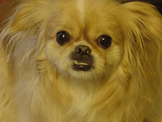 Downtown's favorite salesman is our Pekingese/Japanese Chin mix, Downtown Mr. Browne. He is a rescue dog who came to Elizabeth and Rick by way of their vet. Once he became strong enough, Mr. Browne came to the office for therapy. Popular with the ladies, he comes in Tuesdays and Thursdays. He takes his job very seriously and greets all customers on those days, and poses for pictures with his favorite ladies for his Wall of Fame. He became an international celebrity when he was featured in JCK, an international jewelry trade magazine as well as the Kansas City Star June 25, 2003. Browne is a happy ambassador for the animal rescue community as well as top dog in sales globally and the canine jeweler in the world.
Copyright © 2019, Goodden Jewellers